Looking For The Best Guides on Crochet, Knitting, Sewing, and Tie Dye?
You'll find them here. Guaranteed.
Hi, I'm Ruth Summers, and I'm here to help you mix, match and make the most fabulous fabric creations! Whether you're a beginner or an expert, I provide all the tips, tricks, and tutorials to get your creative juices flowing. From crochet to knitting and sewing to tie-dyeing – we have it all covered.
CrochetHandMade.com is an online resource for all your crafting needs. Our website offers a comprehensive selection of articles, tutorials, and patterns that cover a wide range of knitting, crocheting, sewing, and tie-dye techniques.
The team
Ruth Summers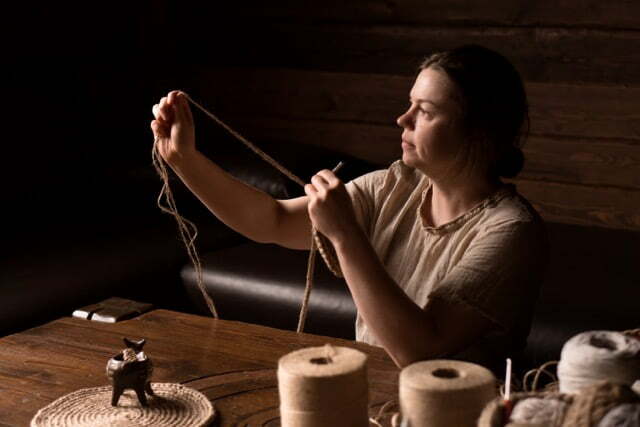 Ruth Summers is a passionate and talented crafter who has been creating beautiful fabrics since childhood. She grew up in a small town in rural Oregon and developed a strong interest in crocheting, knitting, sewing, and tie-dyeing from an early age.
Our Vision
We want to be the place where people can find inspiration to create beautiful crafts that stand out from the crowd.
Our Mission
Our mission at CrochetHandMade.com is to provide crafters of all skill levels with the highest quality resources and tutorials for crochet, knitting, sewing, and tie-dye techniques. We believe that everyone should be able to bring their creative ideas to life regardless of experience or knowledge level.
What We Talk About
Crochet
Crochet is an ancient craft that uses a hooked needle to interlock loops of yarn or thread to form the fabric. It is an incredibly versatile craft and can be used to make everything from clothing and accessories to bedding and household items. Crochet is often used as a finishing technique on garments, as it can add texture, color, and interest to any fabric.
If you're new to crocheting, our beginner's guide will teach you the basics of this versatile craft. You'll learn how to hold the hook, make basic stitches, and finish off your work. Once you've mastered the basics, you can try your hand at some of our intermediate and advanced.
Knitting
Knitting is a technique that involves using two needles to loop yarn or thread into a series of interconnected stitches. It is often used for creating sweaters, hats, scarves, shawls, and other garments but can also be used for more decorative items such as blankets, throws, and cushion covers.
Our guides and tutorials will teach you the basics of knitting, from casting on your stitches to binding off and weaving in ends. You'll also learn how to read patterns, increase and decrease stitches, select the right tools for the job, and more.
Sewing
Sewing is the process of stitching fabric together with a needle and thread to create clothing and other items. It can create garments, bags, quilts, toys, and more. Most sewing projects require some level of knowledge or understanding of the techniques involved to sew the fabric together correctly.
Our Guides and tutorials cover a wide range of topics related to sewing. We'll teach you how to select the suitable fabric, choose the correct thread and needle, adjust your stitch length, use interfacing and stabilizers, finish edges with bias tape or hemming, add decorative details such as buttons and zippers, and more.
Tie Dye
Tie-dye is a method of decorating fabric using dyes and other materials. It can produce a range of colors and patterns, from subtle marbling to bright rainbow designs. Tie-dyeing is often used for t-shirts, dresses, scarves, and accessories but can also be used to decorate fabric for quilting, cushions, and other craft projects.
Our Guides and tutorials will teach you the basics of tie-dyeing, including selecting the suitable fabric, choosing the correct dyes and other materials, preparing your fabric for dyeing, creating different patterns, and setting the colors. You'll also learn how to care for your tie-dyed fabrics.
Ready To Start Crafting?
At CrochetHandMade.com, you'll find everything you need to get started with crochet, knitting, sewing, and tie-dye. Our website contains tutorials, patterns, and articles that will help you learn the basics and get inspired to create your unique fabric creations. So, what are you waiting for? Let's get crafting!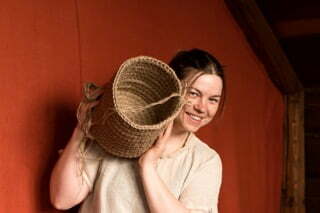 Happy Crafting!
Ruth Summers
CrochetHandMade.com Creator & Founder